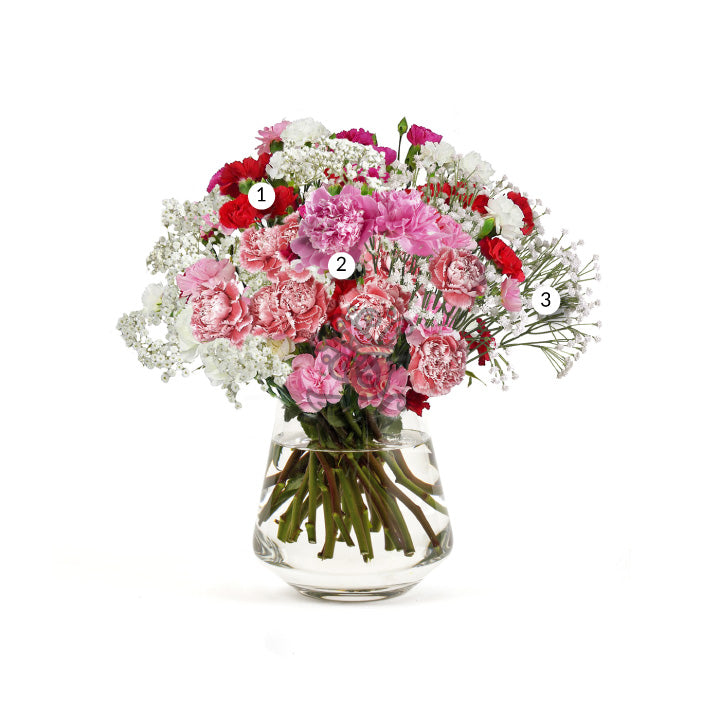 Summer Sparkles Flower Collection
Collection of 200 stems.
White / Pink / Red / Orange / Yellow
From: $1.36 / stem
Summer Sparkles Flower Collection is a lovely and sweetness combinations of carnations and millionstar.
Upon ordering, you will receive 140 Mini Carnations (1), 60 Carnations (2) and 50 Millionstar (3).
Free UPS delivery nationwide in 3 to 7 business days. Although we work exclusively with the most reliable carrier services available, there may be carrier delays that our beyond our control. As such, we recommend choosing 1-2 days before your preferred delivery date.