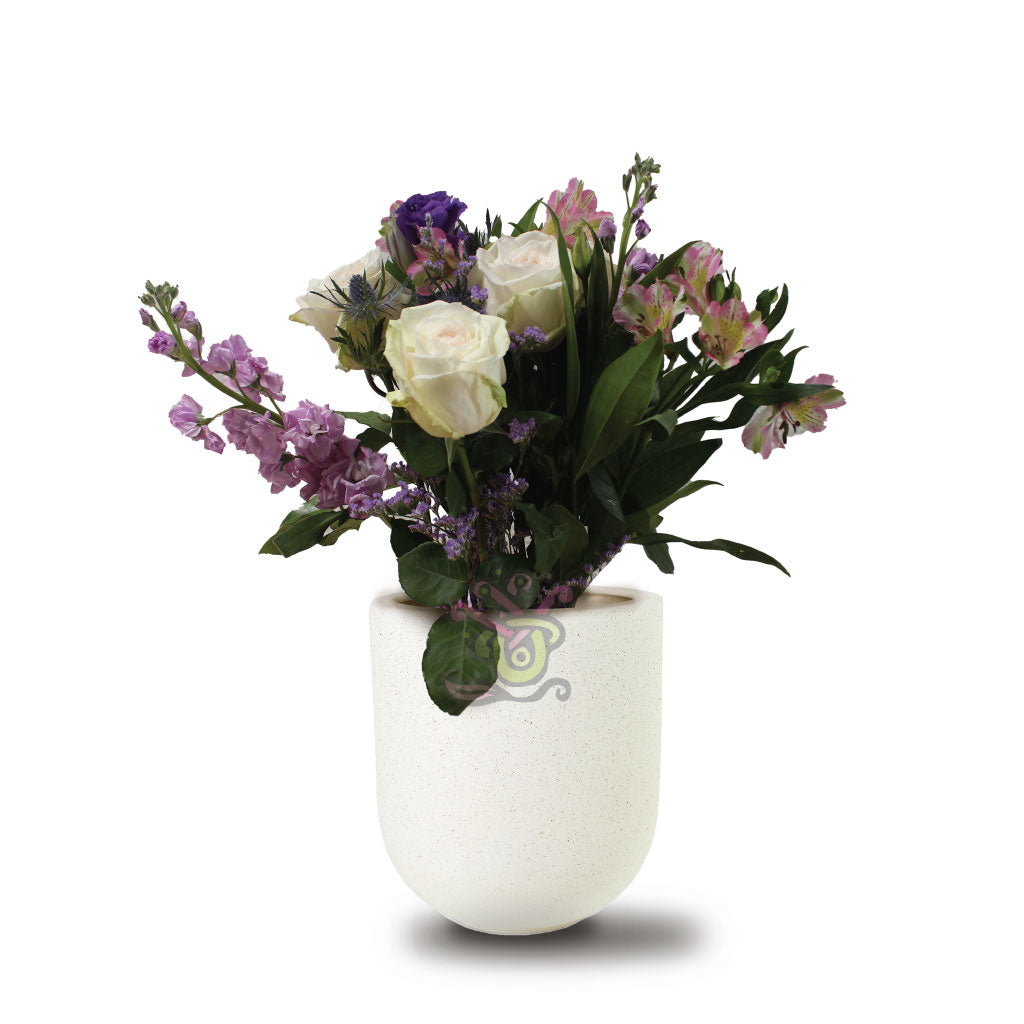 Graceful Gardenia Collection
This item is sold by bouquet.
Each bouquet with 15 stems contains:
4 Stems Garden White Roses
2 Stems Stock Lavender
2 Stems Lisianthus Purple
1 Stem Limonium
2 Stems Cocolus
2 Stems Alstroemeria Hot Pink
2 Stems Eryngium
From: $15.25 / bunch
The Graceful Gardenia Flower Collection is the perfect combination of Garden Roses, Stock, Lisianthus, Coculus, Alstroemeria and Eryngium. This mix of colors inspires a deep feeling of tranquility and delight.
Free UPS delivery nationwide in 3 to 7 business days. Although we work exclusively with the most reliable carrier services available, there may be carrier delays that our beyond our control. As such, we recommend choosing 1-2 days before your preferred delivery date.